Studying abroad means missing junior year on campus. But staying local means missing out on learning in another culture. What will you miss the most?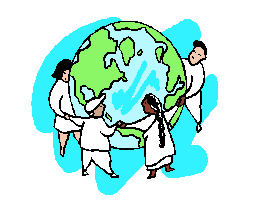 Varinia Michalun still wishes she had checked that "yes" box nine years ago when she was a student at the School of Foreign Service at Georgetown University. She still wonders whether a semester in London would have tempted her to stay or a year in Florence would have extended into a decade. She often muses over cappuccino and biscotti about what the study abroad experience could have done for her international marketing career.
For Jason Gerbsman, a Colby College International Studies major focusing on Political Science of the Middle East, the decision to spend 12 months in Jerusalem was an easy one. Having traveled in Israel before, he was comfortable with the cultural differences and he was ready to refine his Hebrew. His close friends from school were also going to be away from Colby, so he had no sense of loss in leaving campus for a full year.
Study Abroad Web Destinations
You'll be glad to have made these stops part of your Study Abroad Web Research Tour itinerary.
Peterson's.Com, the people who produce the massive hard-copy Study Abroad directory allow you to search for descriptions of study abroad programs by field of study, country and tons of other categories. Sorry no "Countries where Jerry Springer is a minor God" category.
University of Michigan Overseas Opportunity Center has all kinds of information about working, studying, and traveling abroad, including advice and links to OOC tested, student-approved resources.
University of Minnesota's International Study and Travel Center directories of studying and volunteering abroad resources are available for your perusin' pleasure.
Aspiring world travelers looking for magazines and other spiffy reads about studying, traveling and all other activities abroad (except for that one) check out Transitions Abroad Publishing.
Every year, college students around the country find themselves facing the same decision as Michalun and Gerbsman: whether or not to study abroad. Each of these students must ask him or herself the same question: "will I miss out?" At school, there may be events on campus, graduating friends or interesting classes offered only during that particular semester. But studying abroad may often provide a once-in-a-lifetime cultural experience through experiences such as exotic dinners, opportunities to speak a foreign language, and even Vespa rides.
Many students might not even have the option to go abroad. Science, engineering and business majors may find themselves locked into four years on campus, completing more stringent requirements than humanities majors face. Michalun found herself in this situation; her decision not to study abroad was partly motivated by her desire to graduate on time, which she would not have been able to do from overseas. She also was not willing to sacrifice the quality of her classes by studying away from Georgetown.
Though Michalun often wishes she had studied abroad, she also believes that she made the right personal decision. She thinks studying abroad could have disrupted the calm she was starting to find in her life. "You need to either be in a pretty solid place, or feel that throwing yourself into a new situation, with new friends, etc. will bring you to that place," she said.
Staying at school, however, presents different challenges. Most students find that studying abroad doesn't include that much studying. The academic experience on your home campus will probably be more difficult than that of your study abroad locale. However, some students look at a lax study abroad program as a time to refine other parts of their education. Gerbsman was unimpressed with the academic level of his school abroad. "Let's just say that we called it Rothberg High School," Gerbsman said of Rotheberg School for Overseas Students. He used the free time to explore. "I arranged my schedule so that I only had two days of classes, so I basically had so much time to roam around Jerusalem."
Patricia Geisler, the Assistant Dean of Student Affairs for Columbia University, believes "there are as many reasons [to travel abroad] as there are people." Though she doesn't say study abroad programs are less challenging than academic programs in the U.S., she stresses that for foreign language majors, studying abroad provides a full-time learning experience that studying on campus cannot.
Gerbsman didn't really feel he missed out on anything going on at Colby during his year in Jerusalem. In his mind, the only thing that happened was a "whole lot of construction." He adds, "even if I did miss a pretty interesting experience, my experience was so much better than anything I could have done at Colby."
Unlike Gerbsman, many students feel left out of what's happening back on the home front. After being away, foreign study students must be prepared to come back to a changed environment. Michalun remembers her friends coming back and feeling disoriented. "Junior year in college is when friendships really cement. The whole panorama changes."
For some, the self-discovery students expect from college happens by staying on campus. Michalun says, "The time you have in college is when you really get to gel as a person. With the self-sufficiency and adventurousness you experience living abroad, you might really get to cement that gel."
However, for many college students, this happens best at school. College can become something of a womb: comforting, familiar. It may have taken the first two years just to figure out where to eat, when and with whom to sleep. The local bartender may even know your name. Many students cultivate this level of comfort and choose not to leave just when it's gotten so good.
But some students study overseas because they simply need to get away. Others go to improve their foreign language skills, to follow a sense of adventure, or maybe even to follow someone else.
The sense of belonging drives some students away. As Sabrina Rojas Weiss wrote in a letter from abroad for the Columbia Spectator on her way to Madrid, Spain: "I've settled into a life [at Columbia], and 'settled' is the last thing a 20-year-old woman should be."