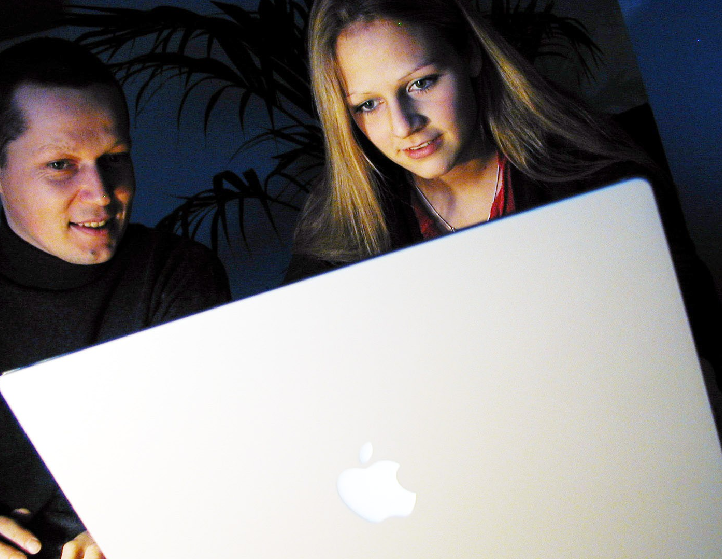 Summer internships can be challenging, informative, and look great on your resume.
Ryan Dadey found out the hard way how important an internship is to getting a job after college.
"I thought if I had a high [grade point average] I'd be fine," he says. Dadey graduated with honors and a 3.6 GPA from Ohio State University in 2005 with a marketing degree.
But interviewers asked Dadey why he did not have experience. Without previous marketing internships, they usually eliminated Dadey from consideration.
After working as an assistant manager at a Toledo mall store for more than a year, Dadey has decided to try college again. He is now taking accounting classes at the University of Toledo part time. Dadey believes there is a better job market in the accounting field.
"I'm going to do it right this time, do an internship and get a job I feel I'm qualified for," he says confidently.
Geoff Humphreys, Director of the Office of Professional Experiences Programs at the University of Toledo, believes internships are essential for any career. OPEP helps Toledo students find internships for college credit.
"I'm a firm believer that all majors must do an internship," he says.
Humphreys encourages students to think about internships the "minute they arrive" freshmen year and find one sophomore year. He also recommends students interested in more than one field do an internship early to test the waters in case they have doubts about their majors.
Many employers only consider hiring those who have career-related experiences, he explains. "You need to participate in an internship," he says. "Many students think they're too busy, they have to work and do school work." Those students may be stuck on graduation day thinking, "What am I going to do?"
While students are usually attracted to the big-name companies, there tend to be stronger opportunities in smaller, younger companies. "You get to see an outcome of your work, an end product," Humphreys says.
Humphreys says companies often offer former interns post-graduation jobs because the company knows the intern's capabilities and skills.
That was the situation Meredith Jonson, a junior majoring in operations management at the University of Toledo, faced this summer. Jonson went through a temporary agency in Cleveland, OH to find her summer internship as an executive secretary at Telesis, a medical management firm.
At the end of the summer, the company offered Johnson a job paying in the high $20,000 range with tuition assistance if she transferred to John Carroll University and stayed in Cleveland.
Johnson believes having the internship showed involvement and the initiative to take on a job that that doesn't allow mistakes. She hopes future employers will look at her resume and think, "Wow, she's already got those skills."
Heather Kasorka, a University of Toledo junior majoring in political science with an emphasis in public administration, agrees with Johnson. She believes her summer internship working in United States Congresswoman Marcy Kaptur's Toledo office will help make her resume stand out.
While the job involved unpaid administrative work which required Kansorka to "talk to a lot of wackos" on the phone, she still realizes the value of the experience. "Even if I only worked a few months, they'll still see I worked for a congresswoman."
Kasorka says getting a highly-coveted congressional internship was surprisingly easy. She e-mailed Kaptur's Washington, D.C. office for available summer positions. After submitting a cover letter and resume to the Toledo branch and waiting a few days, she received a call asking when she could start.
It was almost as easy for Philip Casal, a recent environmental science graduate of Rutgers University in New Brunswick, N.J., in his job search. With two internships under his belt, Casal's current employer, Industrial Waste Management, Inc., found him.
"I didn't even apply for this job," says Casal, an environmental specialist. "They heard of me through a person at the cooperative education program at school," he said.
Casal isn't sure he would have found a comparable job without the internships. "Participating in the co-op program helped me tremendously," he says.
Even without connections, Jenn Martin, a senior majoring in organizational communication at Ohio University, found a valuable summer internship.
"I sent a resume to Taylor Management hoping they might find me an internship [elsewhere], but they offered me an internship instead," she explains.
At the staffing and recruiting company, Martin interned in human resources, the field she plans to pursue following graduation. As an intern, Martin reviewed resumes, conducted phone interviews and called references. Martin also ran background checks on applicants, which yielded surprising findings at times.
"I got to go through police records and find out how many felonies people had," she said. "I met some really interesting people. One lady told me about how she smokes pot every day."
Martin says she may return to the company after graduation, but she is also applying for jobs elsewhere. But she has no doubts that the experience was a good one. "It trained me for what to expect in the real world."
No matter how you obtain an internship, gaining real-world experience is becoming crucial for employment success after graduation. Humphreys says those with tangible experiences are likely to get top billing and priority in the job market. Along with better chances of landing a job, Humphreys says students can expect better job retention and satisfaction because they are more prepared and aware of the content of their careers. So take a lesson from Ryan Dadey and get an internship this summer before you graduate and take on the real-world job market.