For some students, getting married before graduation is as normal as attending class.
   
Hearing wedding bells? Do you think you're ready to take the big plunge into married life? Wait, what about the full load of classes you scheduled for next quarter? Do you think you can handle that, and be a 24-hour spouse? Few say they can.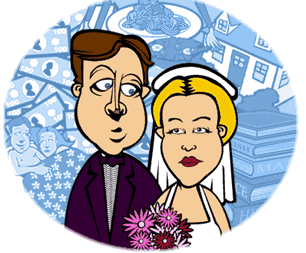 There aren't many people who decide to marry while undergrads. For most, the difficulties of English comp and physics are enough, let alone adding married life to the equation. However, a few intrepid souls are stepping up to the altar, then cracking the books on the way to their honeymoon.
Students marrying while in college have a balancing act to perform. The responsibilities that come along with marriage are time-consuming and sometimes tedious. Having a spouse means there's someone else to be concerned about. Add this to college life, with its 30-page term papers and relentless professors, and you've got a circus act that's not for amateurs.
Time management is a problem for many students who marry while in college. Many agree that it's hard to find time to buy groceries and then go to a study session.
"Sometimes I feel like Superwoman," said Courtney Mosely, a sophomore at Faulkner State Community College in Alabama.