Spending a semester abroad can be cheaper than staying on campus, but some schools are working to change that.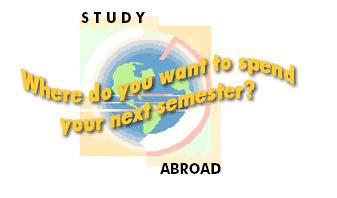 When Laura Bem decided to spend a semester in Prague, she was excited by the opportunity to learn more about a historic city and a different culture. But she was also drawn to the price tag: $8,000 through the Council of International Education Exchange, about $7,000 less than a semester on campus at Brown University.
The savings meant Bem could travel through Europe without pinching pennies, go out often and have a good time. With a strong dollar and reasonable airfares, students who head to countries with a low cost of living or that offer government-subsidized tuition can save a bundle over staying at home.
But that's changing. While schools like Brown let students arrange trips through approved agencies and pay a processing fee, others charge students studying abroad the on-campus rate for tuition, regardless of the program's cost.
For a semester in Prague, Brem paid the $8,000 program cost plus Brown's $1,350 study abroad fee. But students from Pomona College, the University of Pennsylvania and Wesleyan University who accompanied her paid their schools full tuition for the same experience.
According to a Penn survey, 83 percent of schools let students choose the program they want to enroll in. Since the price tag varies by program and by country, students looking for a bargain can usually find one.