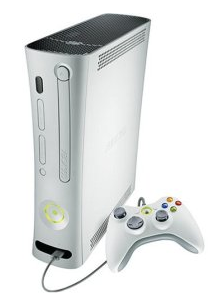 So, how do you score an Xbox 360 gaming system for $100 US and from Amazon.com… very simple.. VOTE
100 dollar Xbox 360: Yes, that's right folks, Amazon.com is offering a Xbox 360 Core System, a $299.99 value product for only $100.
Amazon.com is willing to offer 1,000 of these Xbox 360 gaming consoles for $100 US dollars  — if enough customers vote for it. They're holding an old fashioned voting contest between a variety of items with killer deals and as of this point, the Xbox 360 clearly provides the most 'WANT' of the deals and at the best price. The only downside… they are highly limited with only 1000 of these machines going out.
 So, go to Amazon and vote for the Xbox 360 to be put up for sale on Thanksgiving 2006 for $100 bucks. Here is the link for customer voting on Amazon.
Here is the email content from Amazon.com indicating the sale on thanksgiving
Message " Amazon.com has a huge holiday event happening right now called Amazon Customers Vote.  They're letting customers choose between four potential deep discounts on four products each week.  Only the deal that receives the most votes from customers will be offered, so head over and vote now! I picked the Xbox 360 Core System."
More information about this sale
1. All the products are brand new and valid only in the US
2. The Xbox 360 being offered is the core system and not the premium version. Still, it is one heck of a deal
3. Voting closes Tuesday November 21 2006 at 9pm Pacific Time
4. The winner(most likely the Xbox 360) will go on sale Thusrsday November 23, Thanksgiving day at 11 a.m Pacific Time
5. When you are ready to buy on Thansgiving day, you need to go to Amazon Customers Vote page and not the product detail page. If you don't do this, you will not get the claims code which will score you the discount.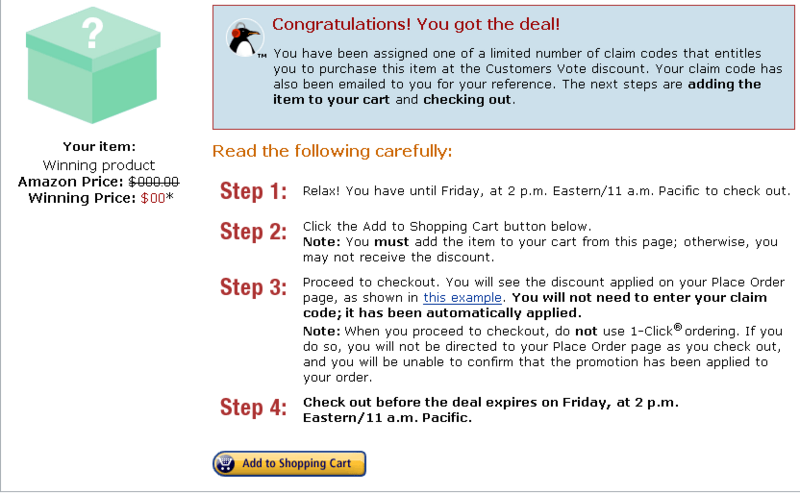 Read buying tips to score this deal on Amazon