ADHD PhD
Most of us don't think of Attention Deficit Hyperactive Disorder symptoms as making for success in college. What's college like for ADHD students?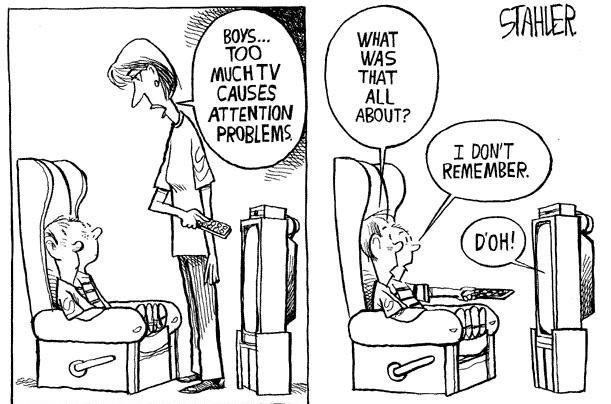 The tousled brown hair that weaves so mischievously around his head may hint at the way he feels inside. He is seven years old and has already had to repeat a grade. He has an imagination that puts other children's to shame, but nothing seems to hold his attention for more than five minutes. He was recently diagnosed with Attention Deficit Hyperactive Disorder.
This description is familiar to some students who discover they have the disorder as they progress from elementary school to high school to college.
According to the Fourth Edition of the Diagnostic and Statistical Manual of Mental Disorders (or DSM-IV, a psychological reference book), some characteristics of students with ADHD are that they "may fail to give close attention to details or may make careless mistakes in schoolwork or other tasks…individuals often have difficulty sustaining attention in tasks or play activities and find it hard to persist with tasks until completion."
Graduate student Chris Martin has come a long way since first being diagnosed with ADHD at age 10 and repeating the fourth grade. He is now working toward his PhD in psychology at Lehigh University in Pennsylvania where his research centers on the diagnosis and assessment of disruptive behavior disorders in children. Martin said that during his college years he has learned to manage his limitations and that whereas the disorder once kept him from doing the things he wanted, it now only restricts what he can do at a certain time. "If I have a paper to write and I'm having a hard time focusing my attention on it, I can outline it and work on something else that needs to be done," he said.
At many colleges ADHD is classified as a disability. However, Emily Chaconas, a senior with ADHD at Texas Woman's University, said she thinks of both as abilities. She said some of her greatest strengths, like her drive and determination, can be attributed to her disorder.
Forgotten at School
"My nephew was [diagnosed with ADHD] too. He was slow to learn a lot of basics as a toddler and the docs thought he was just slow. Now that he is old enough to have his intelligence judged, it seems h is highly intelligent for his age. I am amazed how the school system wants to shove such students in a corner and forget about them." -cava
Got ADHD experience or know someone who does? Talk all about it in our comments section
Chaconas said some of the world's greatest minds, such as Albert Einstein and Thomas Edison, have had ADHD. Individuals with the "ability" have been characterized as creative, intuitive and highly intelligent or bright. However, people with ADHD are often so creative they find it hard to channel their creative and intellectual abilities and behaviors.
ADHD students often have a lot of energy, drive and dedication for the things they truly love. Auburn University's Director of Programs for Students With Disabilities, Dr. Kelly Haynes, said these students bring a lot of enthusiasm and creativity to the classes that interest them.
Keeping up with the demands of college life is a challenge for any student, but it can be especially difficult for ADHD students who have not developed a steady study and class routine.
Chaconas said when she started college her study habits got better because she knew "Mom and Dad weren't there to tell me to go to class. I realized I was in control, and I needed a regimen to follow," she said.
Chaconas developed her own three-step program that she says helps get her through each semester. Her advice is to always select class schedules according to her morning wake-up routine, sit in the front side row of the classroom to minimize distractions and use the class syllabus as a "life-line."
Most major schools have programs that offer assistance to students diagnosed with ADHD, said Trace Donald, an Assistive Technology Specialist with Auburn's Program for Students With Disabilities.
Haynes said accommodations for these students are handled privately and discreetly.
The department provides counseling and also educates students on study techniques. Haynes said the program encourages students to be as independent as possible, but for students who are having an extremely difficult time focusing, accommodations for extended testing periods can be arranged between the student, teacher and the program. Chaconas said this accommodation can be helpful, but sometimes "it's more trouble than it's worth."
"Every semester you have to go through another set of paperwork and before each test the teacher has to sign it. This isn't something easy for an ADD student to do every time," she said.
Taking medication for ADHD is a matter of personal choice. Some people can focus and concentrate without the use of medications. Both Martin and Chaconas have used Ritalin, the most widely known drug used for treating the two disorders. Ritalin helps patients to focus their attention and concentration. However, neither Martin nor Chaconas uses it now due to unwanted side effects.
Image courtesy steelturman