goFreeSMS is an absolutely free text SMS messaging services that lets you send unlimited SMS messages from your browser or cellphone to any other mobile phone in the world.
When you provide the name of your country/city, goFreeSMS shows the list of available mobile carriers in your area. Once you find your operator in the list, select it and type your mobile number using the standard international number formatting system.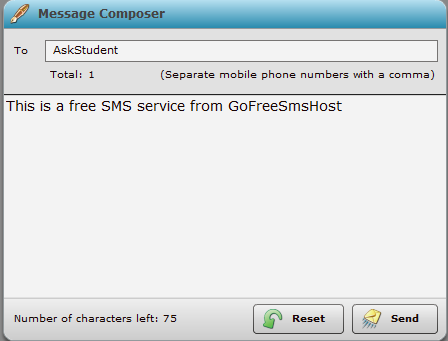 The neat Flex interface resembles your email application with Folders, Contact List and Compose Message window. The same SMS message can be sent to multiple phones with a 120 character limit.
gofreeSMS – Send Free SMS from you PC or Mobile Phone